---
Plastics Engineering Highlights
---
Don't miss an issue of Plastics Engineering magazine!
Subscribe or renew your subscription today at 4spe.org/subscribe.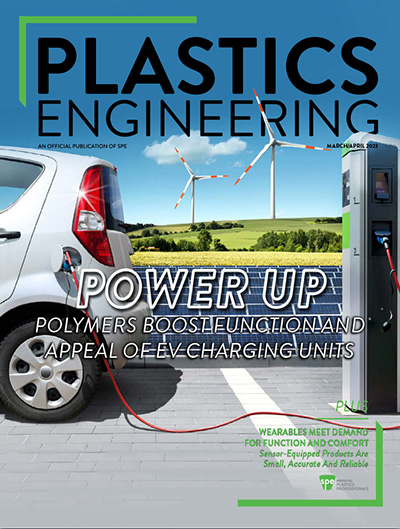 Plastics Engineering
The March/April issue of Plastics Engineering is focused on EV plastic-use innovations, wearables, sustainability, and more.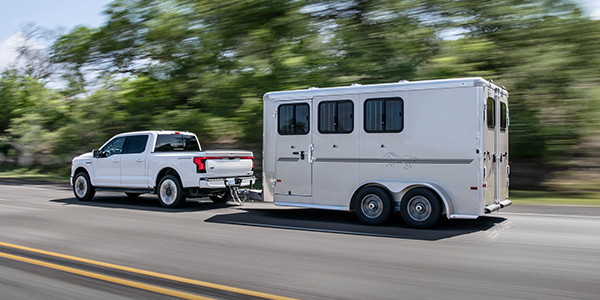 Polymer technologies help make high-voltage EVs safer, lighter and more energy efficient.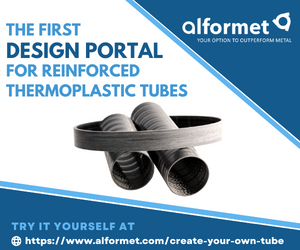 What's Happening Around SPE
---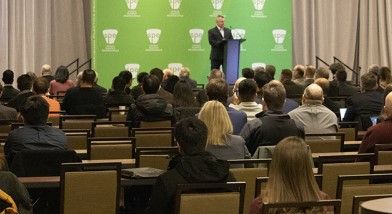 ANTEC® 2023 attracted some 500 registered attendees in Denver, March 27-30, approximately twice the registered turnout of last year's conference in Charlotte, N.C. The event was the second in-person ANTEC® since the pandemic forced virtual presentations of the annual gathering in 2020 and 2021.
SPE announced the latest recipients of two prestigious awards, Honored Service Member and Fellow of the Society, during an ANTEC® awards luncheon on March 29.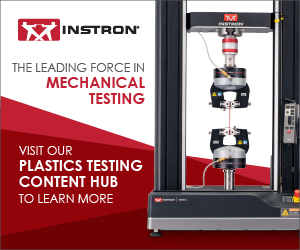 FlexPackCon® 2023, taking place October 10-12 in Montreal, QC, is SPE's technical conference focused on flexible packaging. Presented by the SPE Flexible Packaging Division, FlexPackCon® 2023 is inviting material and equipment suppliers, processors, converters, packagers, brand owners, academia, and other industry influencers to submit abstracts for presentations focused on advances in flexible packaging.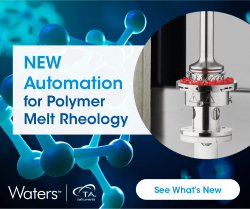 PlastChicks, Lynzie Nebel and Mercedes Landazuri host 3Dnatives guests Alexandre Martel, Co-Founder, and Filippos Voulpiotis, Chief Business Officer. They discuss the role of 3Dnatives as a reliable source of information on the latest trends of the Additive Manufacturing market, common misconceptions about additive manufacturing, the careful work that goes into producing content tailored to multiple languages and their audiences, and the synergies between SPE and 3Dnatives that led to SPE's acquisition of 3Dnatives. Listen at 4spe.org/podcasts or on YouTube!
SPE Foundation
---
As part of a STEM program geared towards 6th graders, McKinney Independent School District (ISD) in McKinney, TX, kicked off a partnership with the SPE Foundation through the Foundation's PlastiVan program. The program was presented to students providing hands-on activities and demonstrations to engage them in the world of science and engineering through the lens of the plastics industry.
---
SPE News Story Ideas?
Know a member who is doing outstanding things in plastics or in SPE? Have you heard about or are part of a chapter that is making an impact or a difference in the industry? Let us know if you have any story ideas for SPE News! Feel free to contact Chris Barry at cbarry@4spe.org.
---
Upcoming Events
---
Plastics In Electric and Autonomous Vehicles

April 16-19 | Troy, MI

Register

SPE WEBINAR: Degradation Failure of Plastics

April 18 | Virtual Event

Register

SPE WEBINAR: Large Thermoforming Molds Twice as Fast for Half the Cost

April 27 | Virtual Event

Register